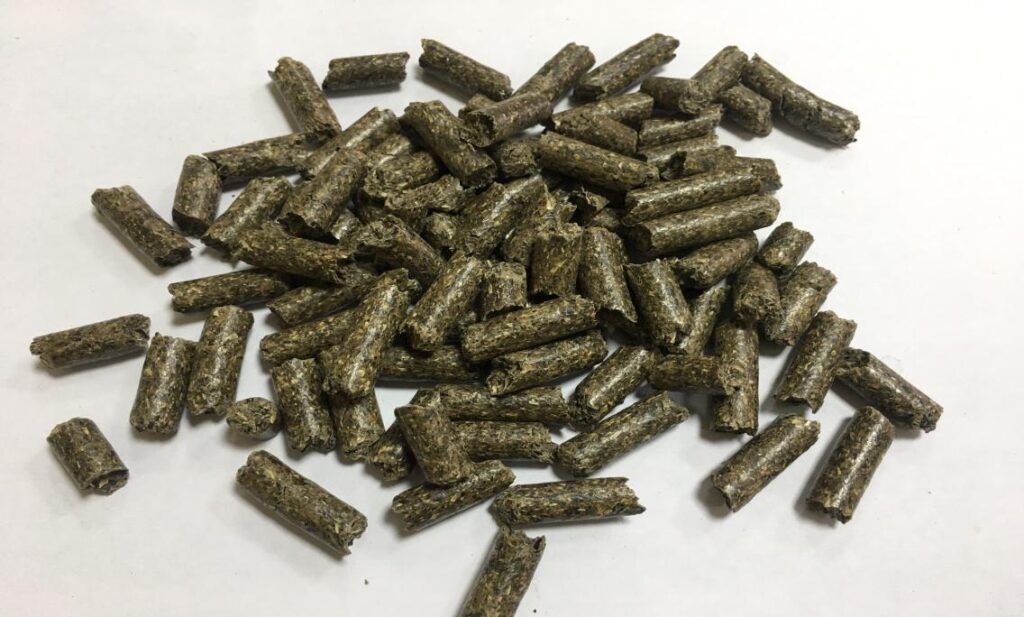 We are engaged in the sale of sunflower meal and soybean meal. We are offering granular and non granular sunflower meal with protein 36%+ basis as is and non granular soybean meal with protein 45%+ basis as is. Sunflower and soybean meals are a secondary product in the production of vegetable oils obtained by the scheme of forepressing, extraction from pre-treated sunflower seeds with the use of wet-heat treatment. Sunflower meal is mainly used as feed for poultry, pigs, and dairy cattle due to its high protein content.
   Sunflower meal available in pellets and non-pellets forms. Sunflower meal is the by-product of the extraction of oil from sunflower seeds. In terms of production, it is the 4th most important oil meal after soybean meal, rapeseed meal and cottonseed meal.
Sunflower meal is one of the major protein meals used for livestock feeding, particularly for ruminants. It can be used as the sole source of protein in beef rations.
Sunflower meal protein is more degradable than that of other oil meals. It is also a valuable source of calcium, phosphorus and B vitamins.
General specifications of sunflower meal:
Moisture – max 12%
Protein – basis 36%, min 35% as is
Fiber – max 20%
Crude fat – max 2%
General energy nutrient value – not less than 0,83 feed units.
Packing: in bulk/ in 50 kg pp bags
Storage requirements: Goods are stored in clean, dry, well-ventilated warehouses or warehouses with supply-and-exhaust ventilation, protected from direct sunlight, heat sources and humidity, pest controlled.
   Soybean meal is the most important protein source used to feed farm animals. It represents two-thirds of the total world output of protein feedstuffs, including all other major oil meals and fish meal.
A highly palatable feedstuff, soybean meal is characterized by high protein content (from 43 to 53%) and low crude fiber content (less than 3% for the dehulled soybean meals. Soybean meal is the major and preferred source of protein for all types of poultry, due to the amount and quality of its protein and amino acids. It is the preferred source of protein in pig diets.
General specifications of soybean meal:
Protein, ISO dry basis – min 48.5 %
Humidity – max 12%
Fiber – max 6 %
Oil content – max 2%
Urease activity – 0.05 – 0.30
Packing: in bulk/ in 50 kg pp bags
Storage requirements: keep in cool dry and ventilated conditions in well-closed original packing.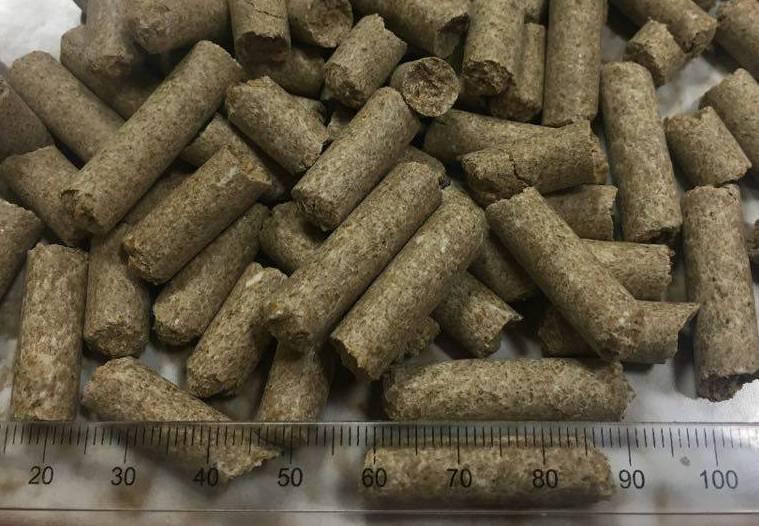 Wheat bran in pellets, a by-product of the dry milling of common wheat into flour, is one of the major agro-industrial by-products used in animal feeding.
Protein, minerals, oil and fibre are mainly found in the outer layers of the grain, and wheat bran is richer in these nutrients than the whole grain. Wheat bran is relatively rich in protein (14-19% DM, sometimes higher) and minerals (4-7% DM), notably calcium (0.07-0.2% DM) and phosphorus (0.9-1.3% DM).
Wheat bran is often a component of the concentrate in ruminant diets, due to its content of important nutrients: protein, minerals, fibre and starch. Wheat bran is a common ingredient in pig diets. For rabbits, it is a valuable source of energy, digestible fibre and protein.
General specifications of wheat bran pellets:
Moisture max – 15 %
Protein Min – 14 %
Fibre Max – 12 %
Ash Max 7 – %
Packing in bulk / in pp bags
Storage requirements: Keep in a cool dry place.
The goods undergo strict quality checks and controls.
Should you be interested in our products, please, feel free to contact us for more details. We will provide you reasonable price with great quality products.