Designed to protect cargo from sudden temperature changes when crossing climatic zones, as well as for additional moisture insulation.
The secret of Temcoat Liner is unsurpassed heat protection that focuses on three causes of heat transfer – conduction, convection, and radiation.
Premium quality materials are used that can reflect 95% of heat radiation and preserve goods in extreme conditions, where temperatures often reach 60 ° C.
This is complemented by design features that eliminate heat conduction and convection. Providing a completely insulated environment for external thermal air currents. A buffer zone is created between goods and hot container walls.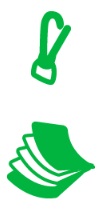 QUICK AFFIXING


CONTAINS 5 LAYERS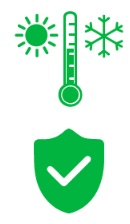 SUPER INSULATION (PREMIUM QUALITY INSULATION)

FULL INSULATION FROM ENVIRONMENT
Used for the following cargos:
• perishable goods, food
• pharmaceuticals
• confectionery
• drinks, juices, alcohol
• chemical products, perfumery
Temcoat Liner advantages:
• Thermal protection against cold and heat = completely sealed environment.
• Easy affixing.
• Protects against cold and heat = Reduces losses caused by temperature fluctuations.
• 100% pure aluminum = 95% reflectivity compared to 65% aluminized materials.
• Improves the presentation of your cargo.
• Prevents the formation of condensation.
Independent surveyor certificate Intertek, MSDS, SES
Video TEMCOAT LINER Installation