Vdry Bag One is recognized worldwide and used by the largest consignors in all industries with a high risk of moisture damage to cargo.
This result is achievable due to its parameters, Vdry Bag One is able to absorb more than 200% moisture in relation to its own weight, and considering the price of the product, this solution is the optimal at the market now. Using Vdry Bag One, you will have the opportunity to get savings on each ton of transported cargo, while improving the indicators of moisture absorption in a vehicle or shipping container. The product is packaged in 1.5 kg bags, and is equipped with a convenient hook, which significantly saves installation time.
Vdry Bag One is the best solution at the market now, considering the cost of 1L moisture absorption – 1,86 EUR. Moisture absorption costs of VDRY Bag One in two time less than regular silica gel and less than most of competitors products currently present at market.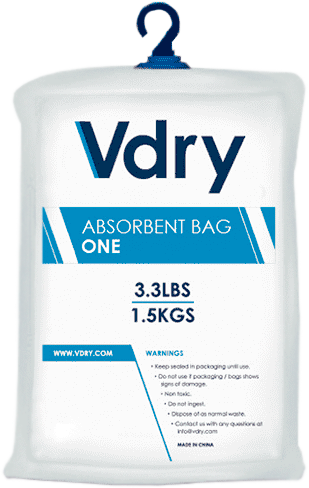 This is the heading
High quality materials and a special ultra-thin seal keep moisture inside the bag.

BREATHABLE MEMBRANE
Microporous membrane allows for the absorption of more humid air

QUICK INSTALLATION
The new model with a convenient hook-type means Vdry bags take no time at all to hang around the container.
SAFE ABSORPTION
Special gel composition is used to absorb more moisture.

STRONG PACKAGING
Outer layer materials are used to ensure that the contents of the package do not tear up.

ECO- FRIENDLY
Safe for the environment, non-toxic.
   The amount recommended by the manufacturer for packing into a container with a cargo of sunflower meal, soybean meal, rapeseed meal is 6 kg, or 4 packages, suspended from the standard places for securing the cargo in the container in 4 places from the container doors and from the back wall, along the side walls.